"Groupon and Living Social Are Cheating Me!"
That was what a local restaurant owner yelled after we showed him what was really going on. You see, not many business owners even know what's going on. And it's not your fault. You have a business to run. I don't make pizzas, so I have no idea what it takes to make one. I don't fix cars or boats, so I would have no idea what it takes to keep one running.
And you aren't a digital marketer. And as such, I don't expect you to know what's going on under the hood at Groupon or Living Social. But I can show you.
Local marketing via Facebook is better than Groupon or Living Social. There…I said it!
There really is no comparison. Consumers are getting REALLY good at avoiding most advertising. But do you know what they do embrace? 3rd party endorsement.

For local businesses, if you're not standing out on Facebook…you're basically invisible. And that invisibility and lack of relevance allows your competition to run circles around you. I want you to think about something.
You are most likely only reading this because you somehow saw information about what we do on Facebook.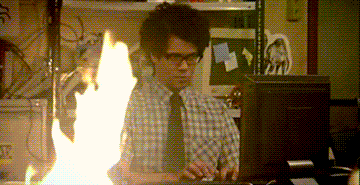 Even if you have had some success with Groupon or Living Social, you are giving away your most valuable asset. Data!!